Welcome to Subhash's Sweet Home
The Khiladi plays subhash – a deceptively handsome investigator..
Hi, Welcome to my site.
This is Subhash Dhayal from Jaipur district in Rajasthan, India. I am from a Jat family in outskirts of Jaipur city. We have a piece of land with tubewell. I did my studies in Nashik, Bangalore and Washington DC. I am graduate in Information Technology. Currently i am working in hyderabad,
passions: I M A GIZMO FREAK ....LUV TO HAVE WHATS THE LATEST...WANNA KEEP MYSELF UPDATED....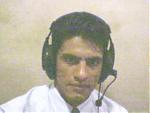 SUBHASH DHAYAL